Cupcake Recipes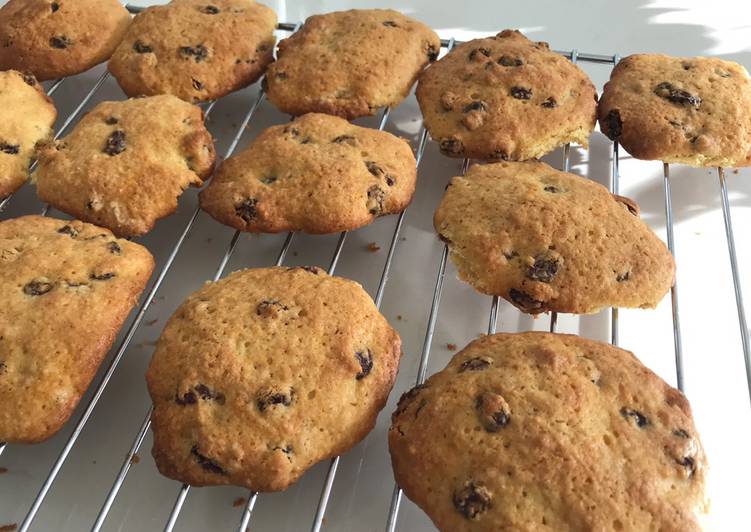 How to Prepare Perfect Rock cakes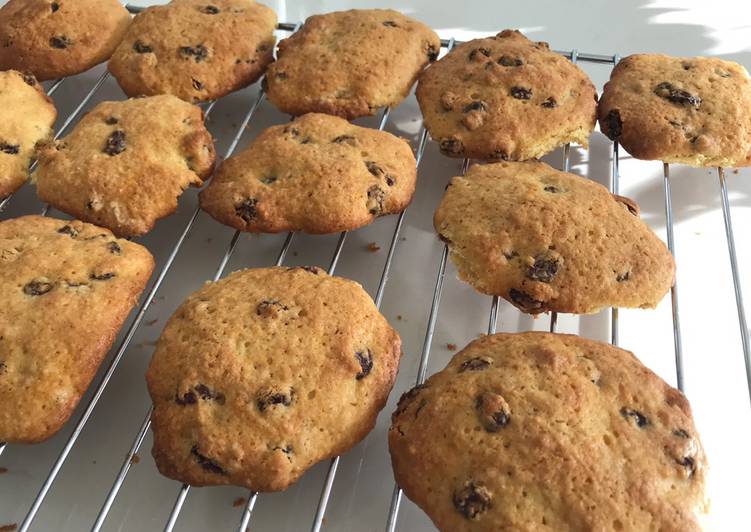 Rock cakes. A rock cake, also called a rock bun, is a small cake with a rough surface resembling a rock. They were promoted by the Ministry of Food during the Second World War since they require fewer eggs and less sugar than ordinary cakes, an important savings in a time of strict rationing. Rock cakes are made from a simple dough made of self-rising flour, baking powder, butter, sugar, milk, and egg is studded with dried fruit, rolled into balls, and baked.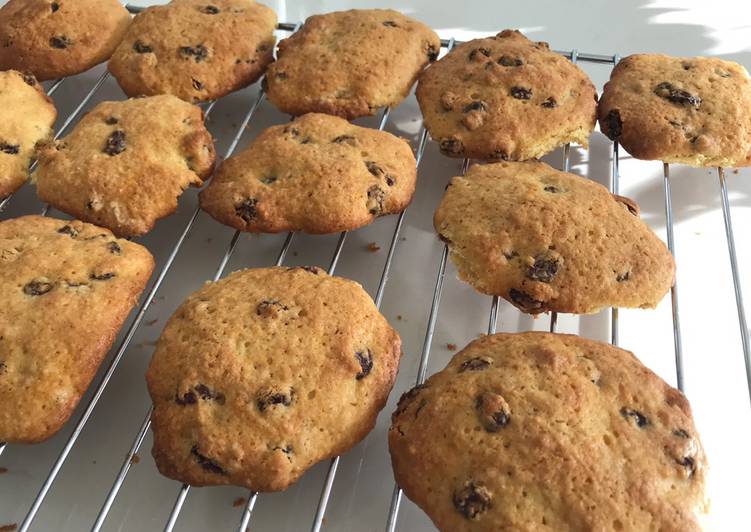 So easy to make, and lots of fun for children to join in too. One of the easiest cakes to make. Rock cakes are a type of fruitcakes. You can cook Rock cakes using 9 ingredients and 5 steps. Here is how you achieve that.
Ingredients of Rock cakes
Prepare 225 g of self raising flour.
Prepare 1/2 tsp of nutmeg.
You need pinch of salt.
Prepare 115 g of butter.
Prepare 140 g of sultanas.
You need 1/2 tsp of mixed spice.
It's 115 g of sugar.
You need 1 of egg.
You need splash of milk.
They are supposed to have a hard surface, but not be quite as rocky as Hagrid's version seemed to. Eating one of Hagrid's rock cakes was exactly like eating a rock, as they were so hard that they could break teeth instead of being a lovely treat. See more ideas about Rock cake, Rock buns, Recipes. · Rock Cakes A British Childhood Classic are a simple sweet buttery treat that goes perfectly with a cup of tea. Rock cakes are a sweet treat made from eggs, flour, sugar, a raising agent, and fruit.
Rock cakes instructions
Preheat oven to 190oC and grease a baking tray.
Sift together flour, spices and salt then rub in the butter to form breadcrumbs.
Add sultanas, sugar and mix well.
Add egg and enough milk to form a stiff dough.
Spoon into small piles on baking tray and bake for 15-20mins.
They originated from England, where they gained popularity during WWII as a frugal but. Anyway, rock cakes are probably the first thing I ever cooked, certainly as far as I remember. As my dad was a baker, my mum never made cakes at home. Although mum was not much of a cook (I get. These traditional, fruity rock buns or rock cakes are a tea time favourite and they're quick too!