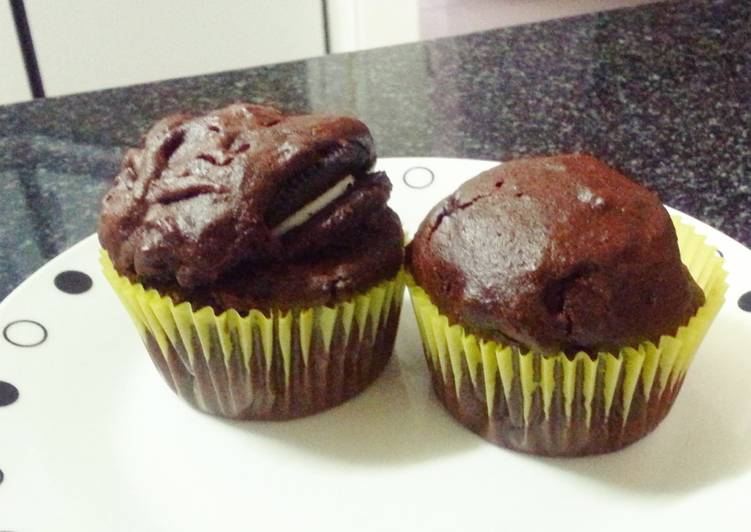 Oreo and nutella stuffed cupcakes. Jump to the Oreo Stuffed Cupcakes with Nutella Buttercream or read on to see our tips for making them. Not having any of our own and not concerned about the sugar high that would liking hit, we decided to bring these Oreo-stuffed cupcakes with Nutella frosting. I'm completely and utterly over cupcakes after having to bake and ice them at work in the morning, so I made these Nutella brownies into cupcakes, stuffed them with an Oreo, and whipped up an easy Nutella frosting to teach her how to ice them with.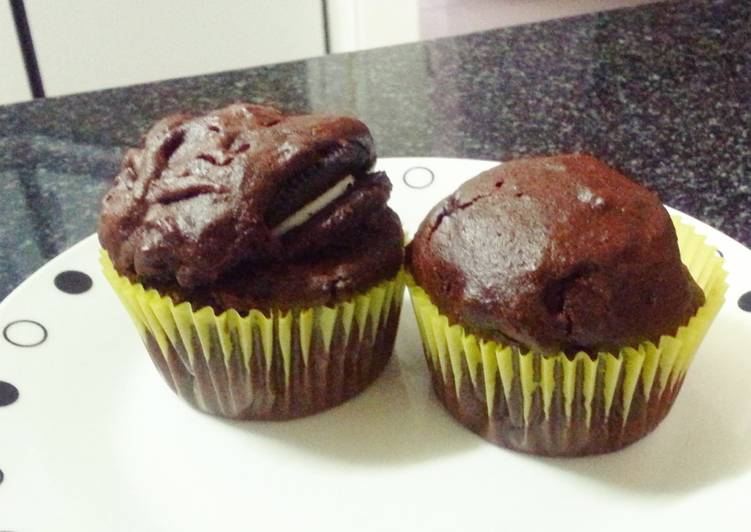 You can't actually tell there's a cookie sandwich inside until you bite into one. Nutella Cupcakes – moist Nutella cupcakes with Nutella frosting! Stuff a buttery crescent roll with banana and a schmear of Nutella, roll it in cinnamon sugar, and bake. You can cook Oreo and nutella stuffed cupcakes using 3 ingredients and 6 steps. Here is how you cook it.
Ingredients of Oreo and nutella stuffed cupcakes
Prepare 1 packages of chocolate cupcake mix.
Prepare 1/2 cup of nutella.
You need 1 box of oreo cookies.
Directions: Make cupcakes according to the box instructions. Fill each cupcake liner a quarter up the. I've used Double Stuff Oreos in this recipe. Not only do I have a strong preference for double stuff for regular eating, I also find that it gives a more pleasant base to this cupcake.
Oreo and nutella stuffed cupcakes instructions
Prepare cupcake batter as per instructions..
Grease and line a cupcake tin. Preheat oven..
Spoon half the cupcake batter into muffin tin..
Place a single oreo and a teaspoon of nutella over the cookie into each cup..
Spoon over remaining batter and bake for about 15 minutes..
Serve on its own or with a peanut butter cream. Enjoy!.
I used double stuffed Oreos and they did make them creamier. I also used Nutella and it was outstanding! Place a thin layer of the brownie batter at the bottom of an oven-safe pan. Use a knife to place Nutella on each Oreo then line the pan with them. These Nutella Fluffernutter Cupcakes are a moist peanut butter cupcake filled with marshmallow fluff and topped with Nutella frosting.